LIMITED TIME - WE'LL PAY YOUR SHIPPING WORLDWIDE
🇺🇸 BASED IN USA 🇺🇸

FREE FAST SHIPPING FOR ORDERS IN THE USA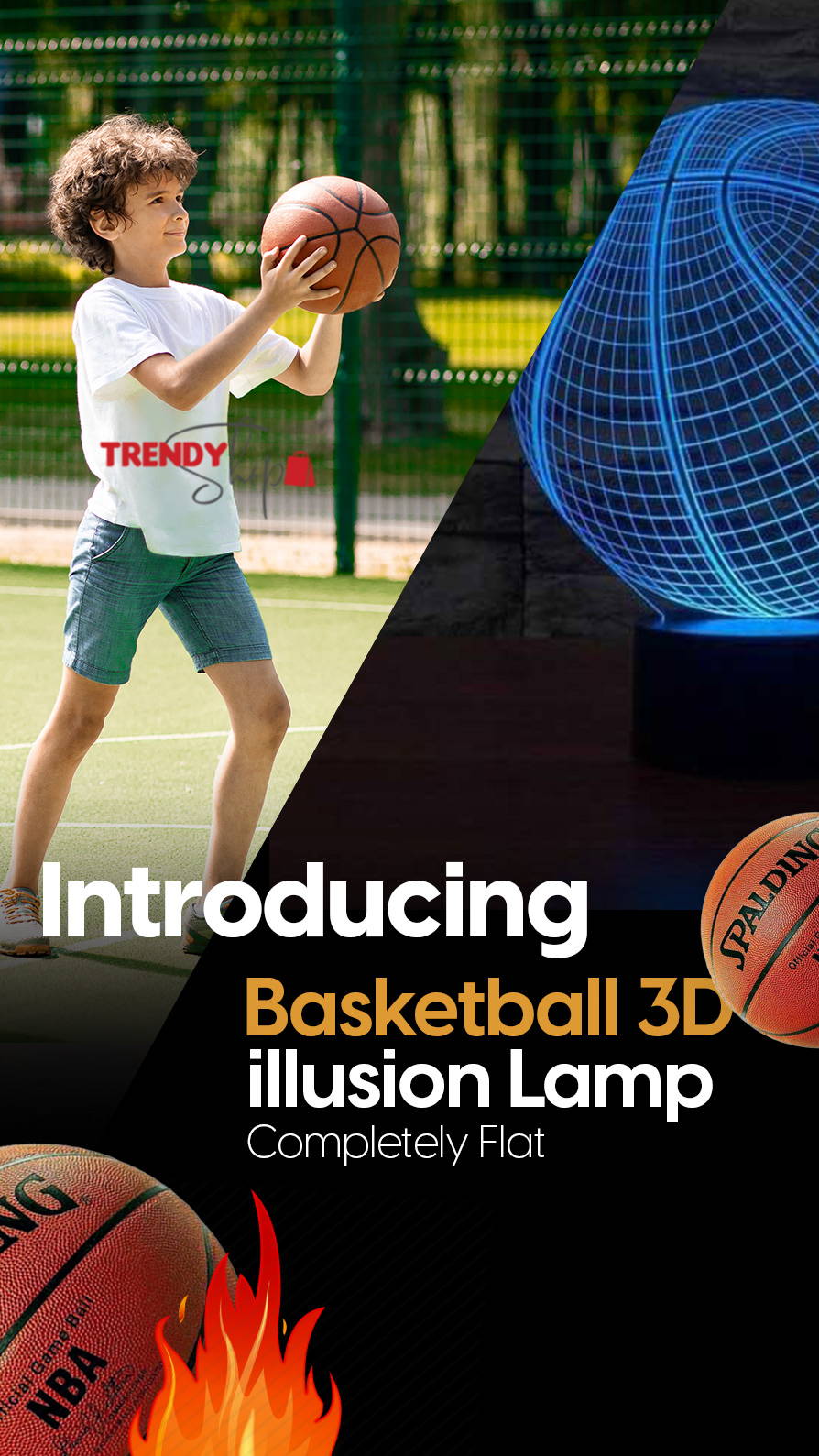 USPS FREE Shipping For Orders in The USA
The Basketball 3D LED Illusion Lamp is a combination of art and technology that creates an optical 3D illusion and plays tricks on the eyes.
The Basketball 3D LED Illusion Lamp is a combination of art and technology
that creates an optical 3D illusion and
plays tricks on the eyes.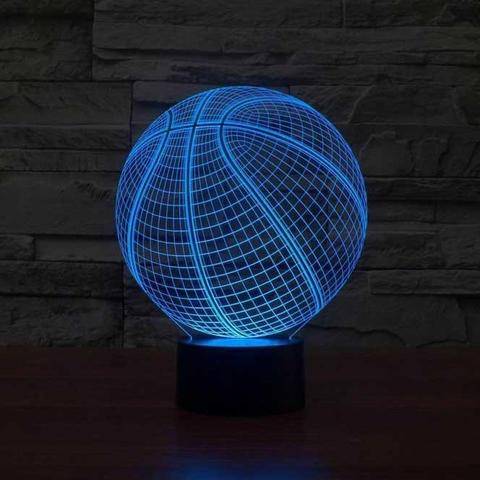 From a far, you will see the design, but as you get up close, you see a thin acrylic glass sheet that's completely flat. It's bound to dazzle and impress your guests while always lighting up the room and your lives.

This playful product combines man made fibers with natural materials and produced using both machines and artisan handwork.

Perfect for displaying in your bedroom, living room, office, as a night lamp or any way you want to use it.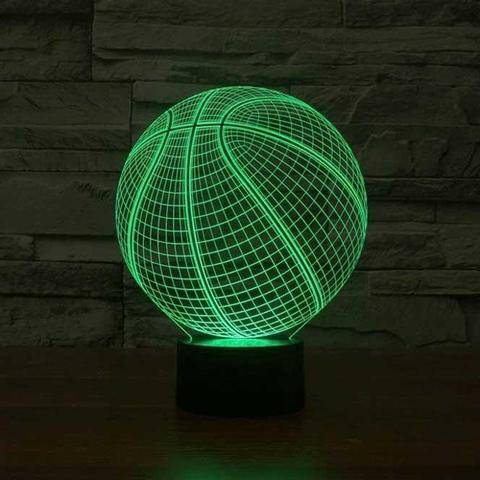 🔥 8 Changeable color modes including Cyan, Blue, Green, Red, White, Yellow and Purple as well as a flashing mode that displays all colors
🔥 Touch button to easily change color mode
🔥 Energy efficient long life LED bulbs
🔥 Safe to touch. Does not overheat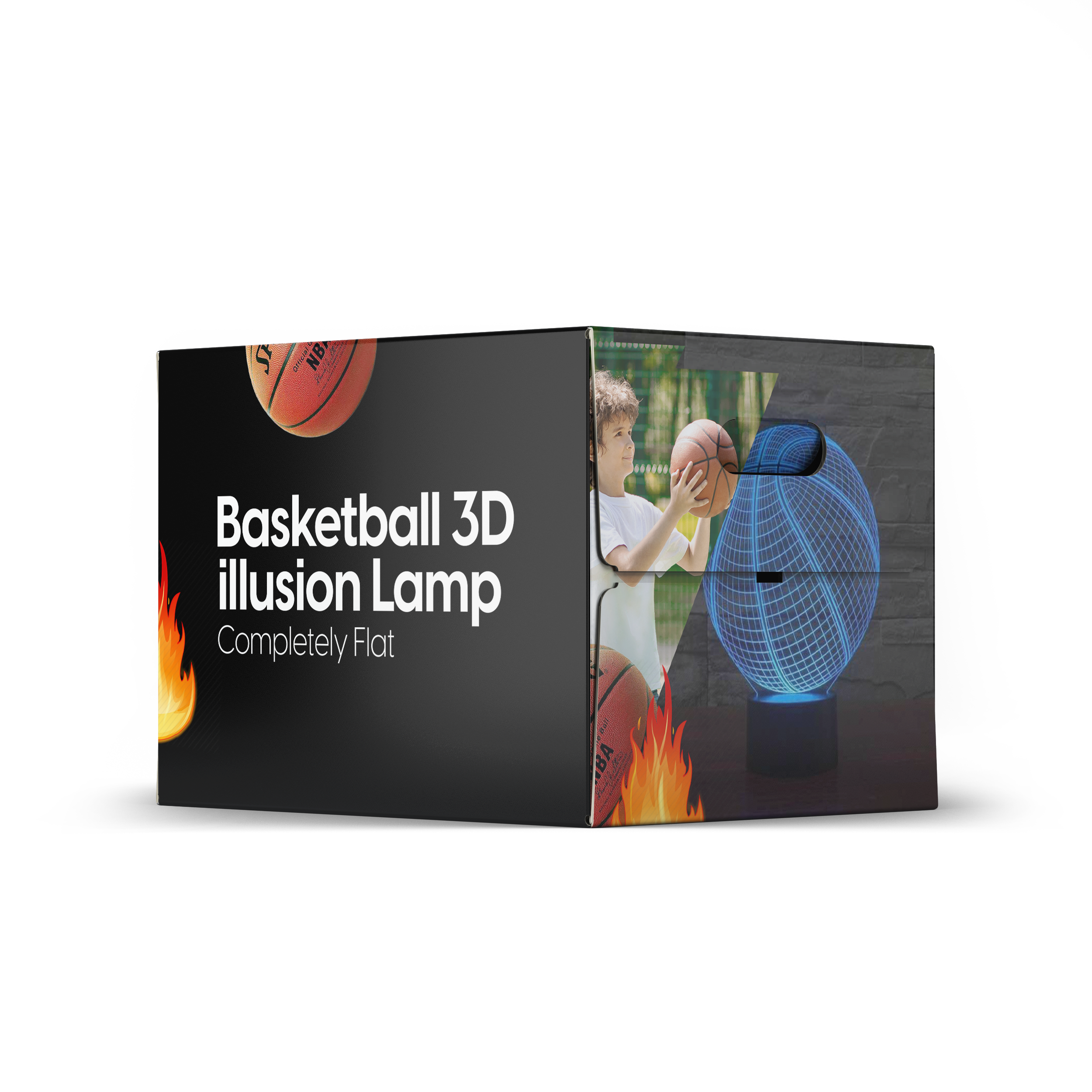 1x BASKETBALL 3D LAMP™
1x USER MANUAL
1x REMOTE CONTROL
1x PACKAGING BOX
ATTENTION: Place your order Today and your package will be prepared and shipped today.
We have many orders and our Stock is Limited
Do you ship internationally?
Yes, we ship worldwide. Free for limited time!
How do I track my package?
You can check the status of your order at any time by going to the following link: Order Status. You can also reach out to our customer support desk at sales@trendyandshop.com to ask questions anytime.
How long does it take for an order to arrive?
Once shipped, your order will arrive within 5 to 7 days for United States, within 10 to 16 days for Canada, Australia and United Kingdom, other countries can take 15 to 25 days. You'll receive an email confirmation once your order has been shipped. Feel free to email us to check your order status. We're happy to help.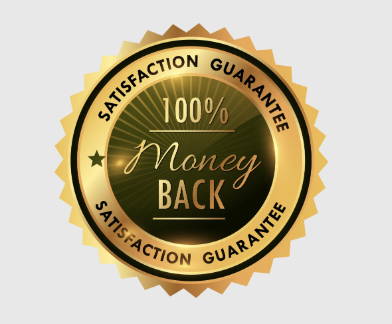 We're confident we design and sell the very best products, and we want you to share our confidence! That's why we back every sale with a 30-day money back guarantee.
If you don't like the product, if it just doesn't work for you, return it. Within 30 days of receipt, products purchased from us may be returned for any reason.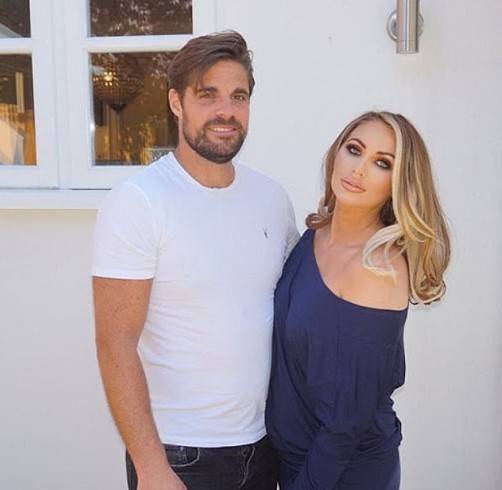 I purchased this gift for my son for his 12th birthday and he truly loves it! He uses it everyday. Definitely a great buy.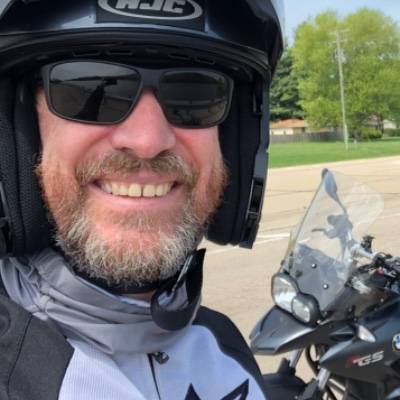 I got these for our Grand children for their birthdays and they love them so much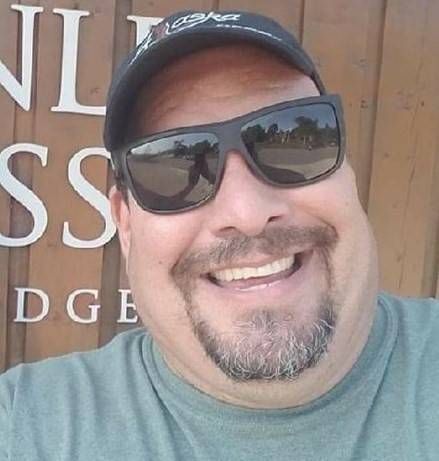 We bought this awesome nite light for our grandson for Xmas. He loves the fact he can control the settings from his bed on the remote. It changes color and brightness to give an awesome glow at night.